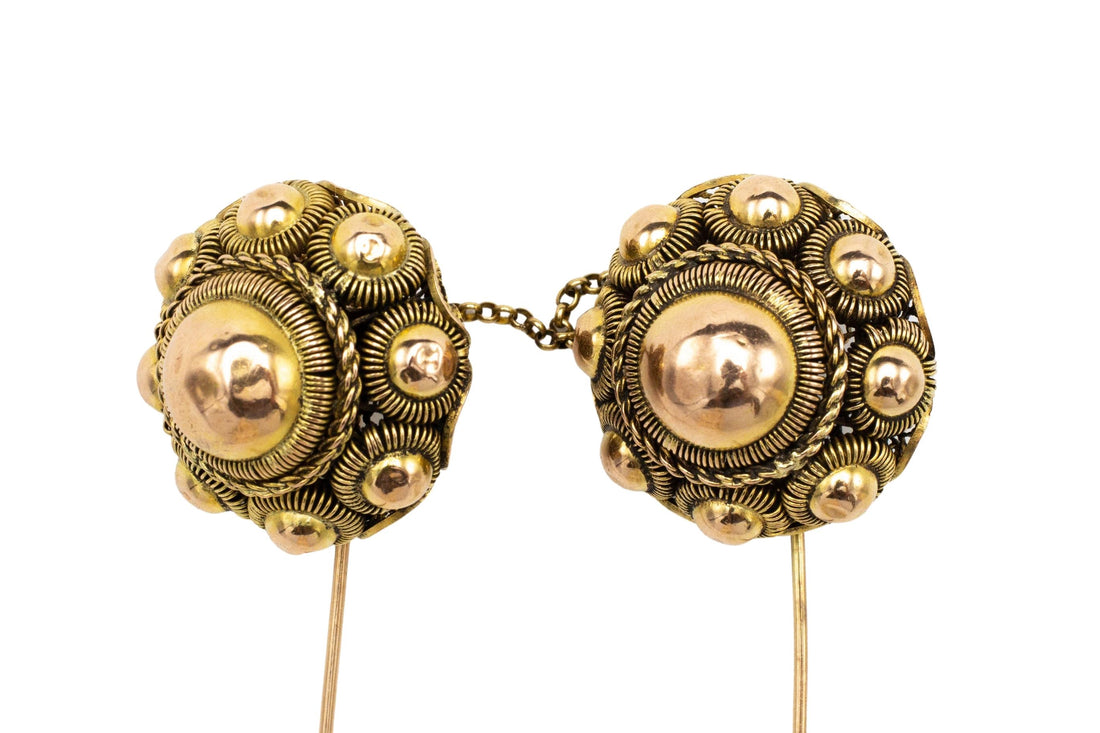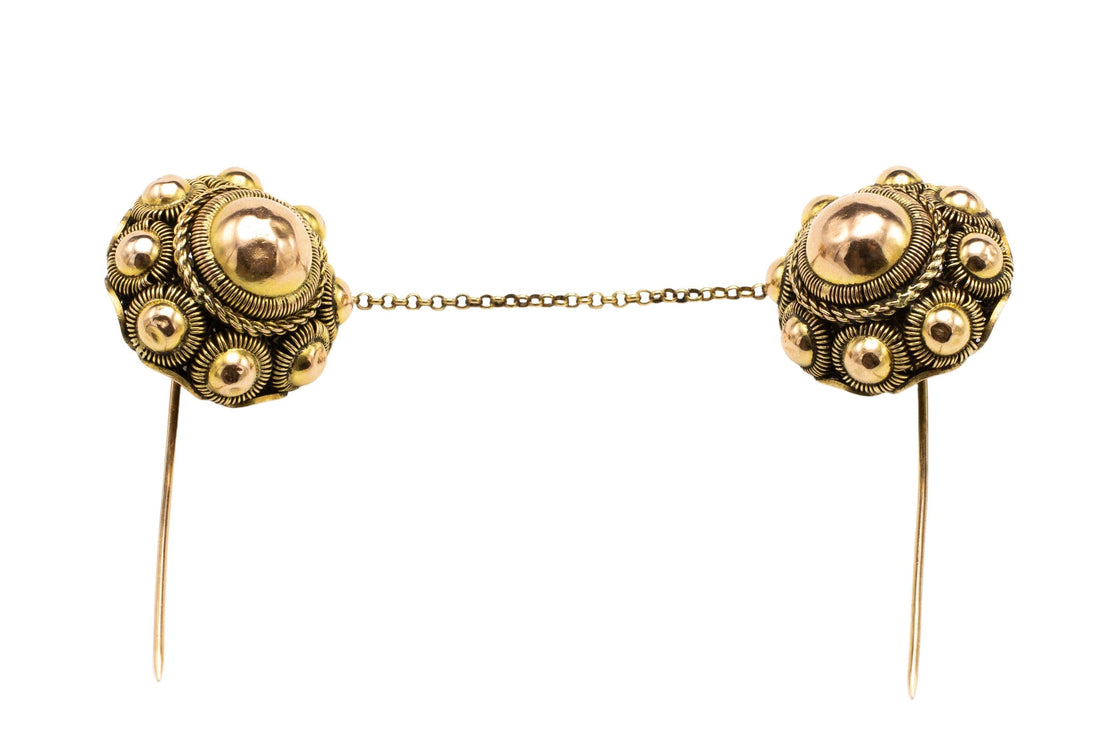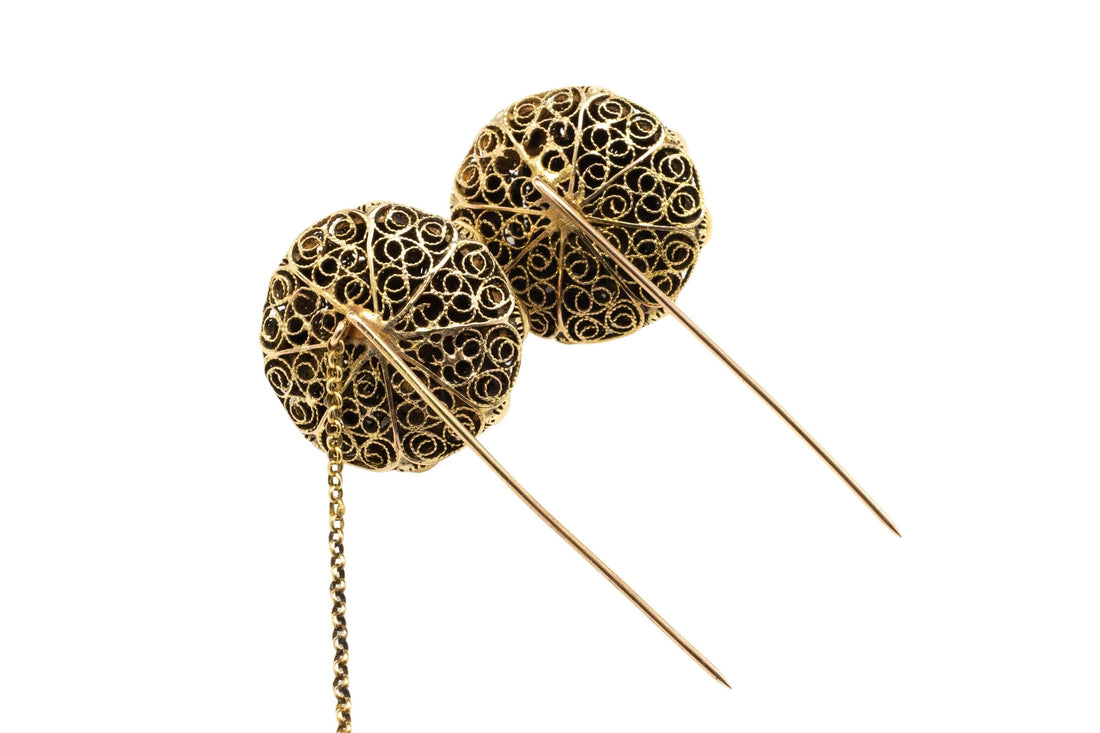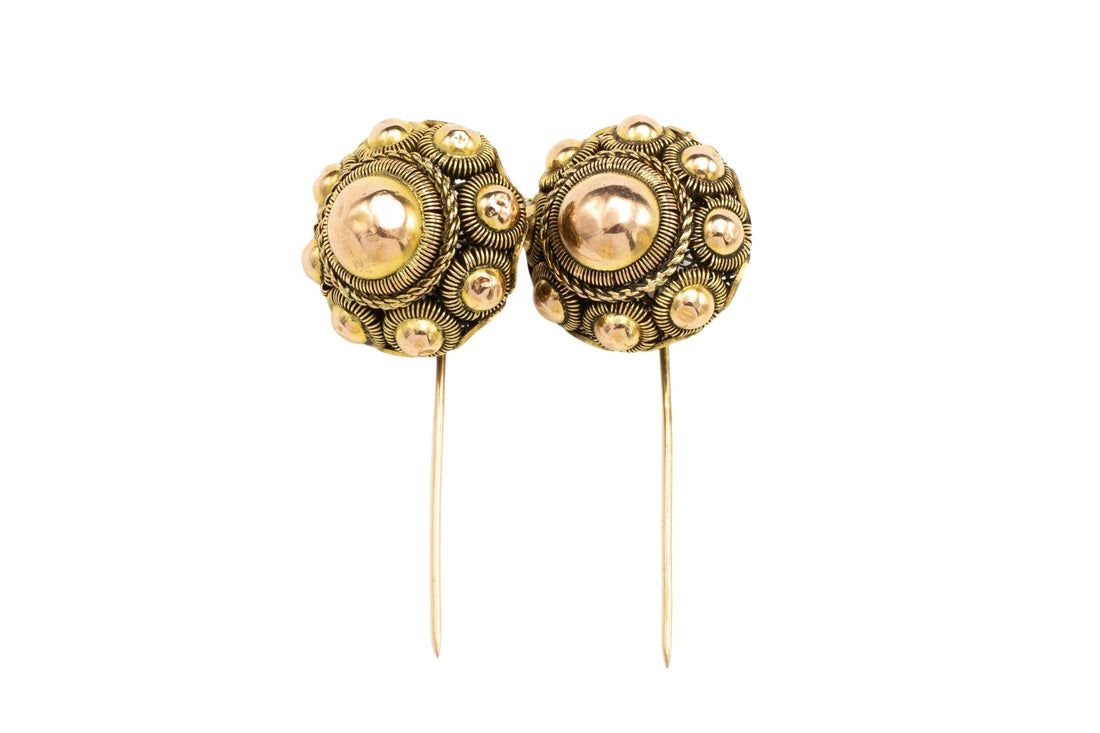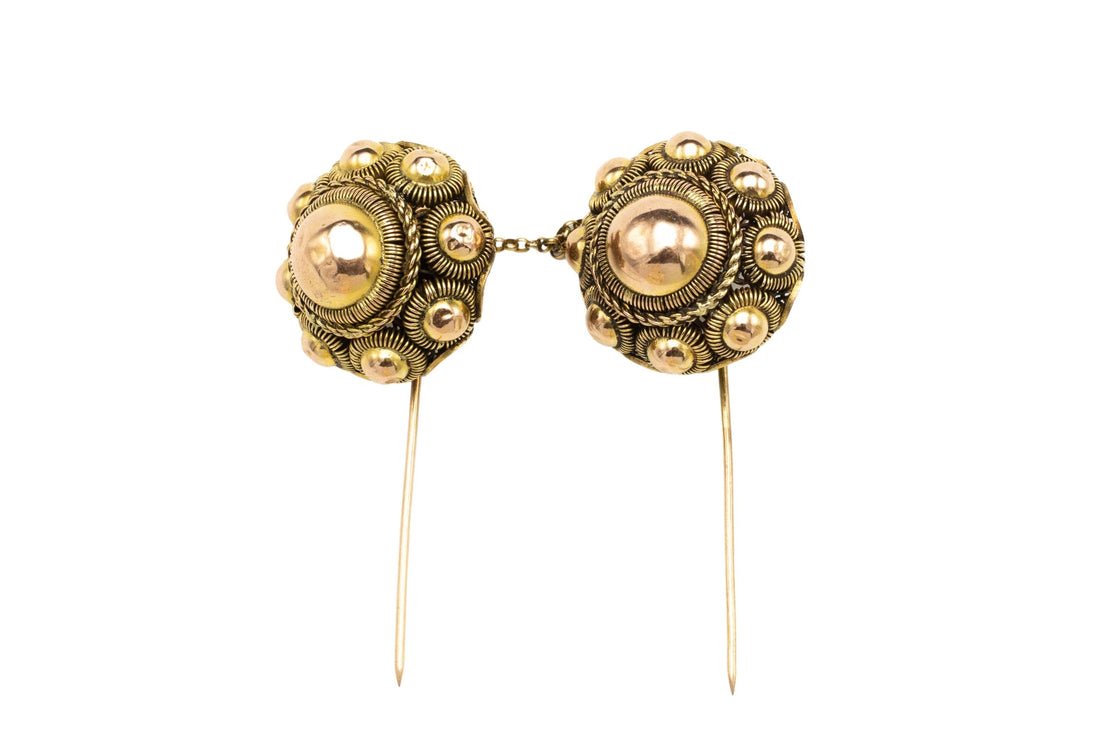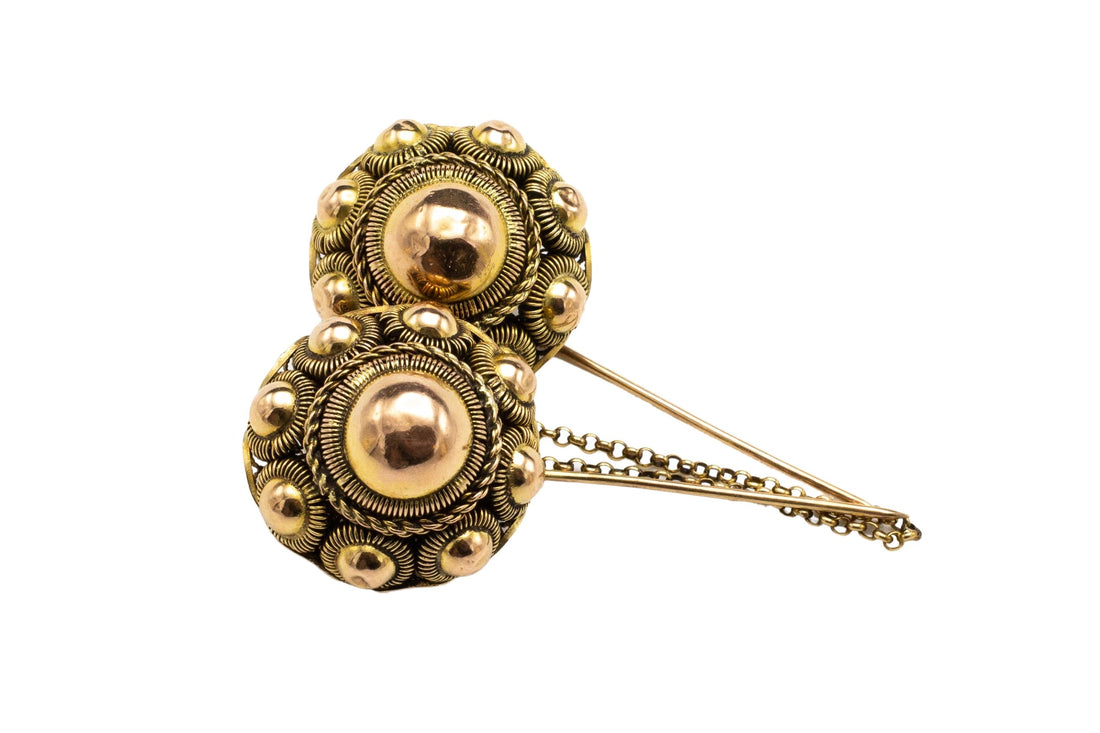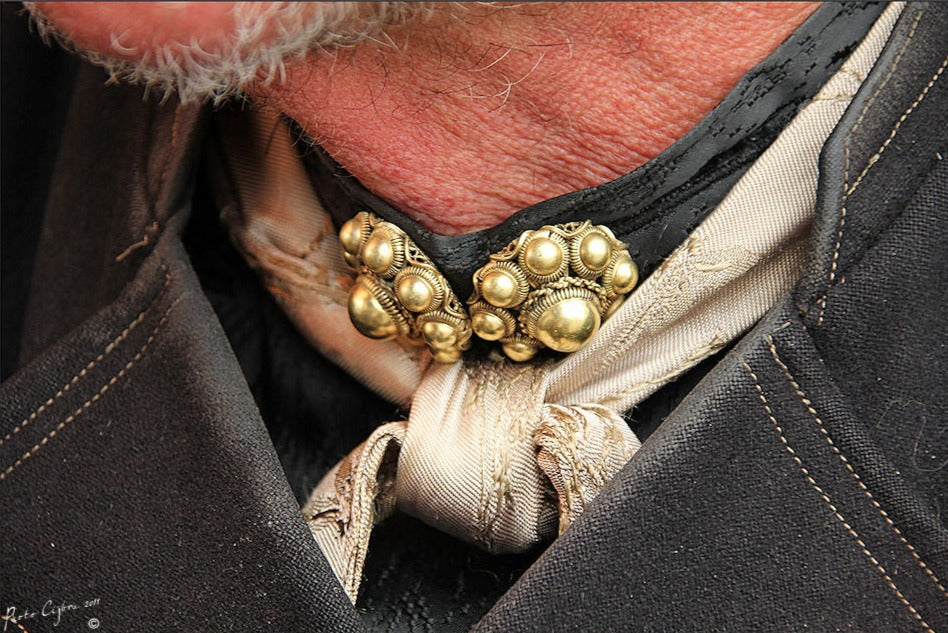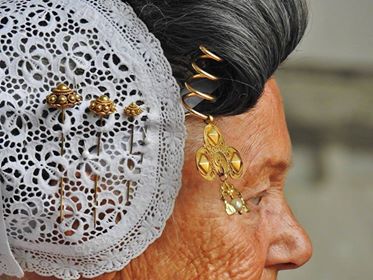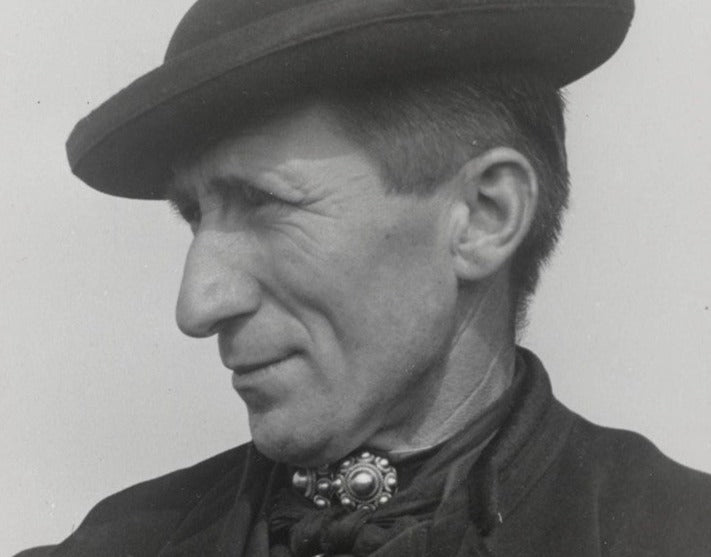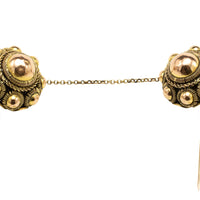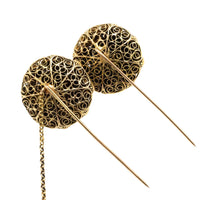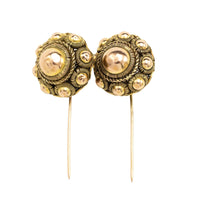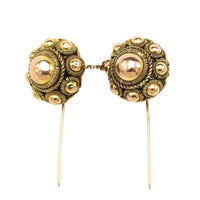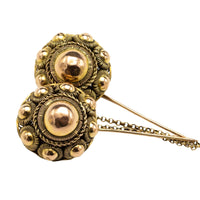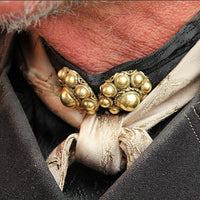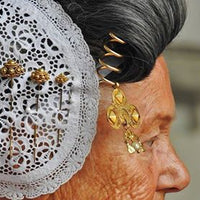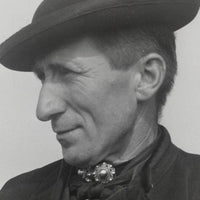 A large pair of antique Dutch gold buttons
We now offer FREE insured shipping in The Netherlands
A pair of 14 carat yellow gold buttons, as worn with the traditional Dutch regional costume since late 17th century. First men wore these buttons on their coat or collar, later women started wearing them as pins for their hat or brooches. The buttons are called 'Zeeuwse knoop' or 'Zeeuwse knop' and were made of silver or gold. For hundreds of years these buttons were a status symbol; the wealthier the wearer, the bigger the buttons. The buttons are made with a combination of ancient goldsmithing techniques: filigree, to make the spider-like figures and the detailed backs of the buttons, and granulation to make small balls.
These solid gold buttons have a diameter of 25 mm and are 18 mm deep, both have a pin attached and a 12 cm chain is attached to one of them. They are in very good, antique condition.
We provide a certificate of authenticity and a one-year service guarantee on all items purchased from The Antique Ring Shop. This covers any necessary repairs for up to a period of one year.
If you are not satisfied with your purchase, you can return the item within 7 days free of charge through DHL.
We provide a ring sizing service, unless otherwise stated in the ring's description. Generally, it costs EUR 25 to make a ring smaller in size and EUR 45 to make the ring size bigger. If a ring needs to be adjusted by several sizes, we will notify you of the costs before the work is done.  Any applicable costs for ring sizing will be charged before the ring is shipped.